DONATE
(make sure you select "little sister collective" in the drop down menu if you would like to support us!)
✰✰✰✰✰✰✰✰✰✰✰✰✰✰



find Black musicians to play and work with!
✰✰✰✰✰✰✰✰✰✰✰✰✰✰
BLACK MUSICIANS ARTIST DIRECTORY (CANADA)

lil sis is partially made up of, and supports, Black artists. Black artists have held up the music industry in so many ways! are you interested in connecting with other Black artists or hiring them? these directories will connect you to performing artists, producers, instrumentalists, recording engineers and more. this spreadsheet is self generated and you can enter your information right in. it is monitored by the little sister team on a weekly basis.
it was originally created by our pals at

NEW FEELING CO OP!



So where are the artists??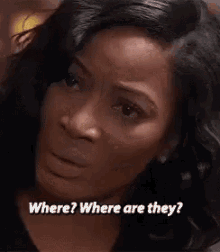 *BMAD is currently being renovated! We want to make sure all the data stays secure and follows the privacy laws in Canada. We are set to relaunch in 2021. For any inquiries, please contact us at

info@lilsis.ca













































:
LIL SIS Organization acknowledges that we work from Tkaronto, the ancestral land of the Mississaugas of the Credit, the Anishnabeg, the Chippewa, the Haudenosaunee and the Wendat peoples. This territory is covered by Treaty 13 signed with the Mississaugas of the Credit, and the Williams Treaties signed with multiple Mississaugas and Chippewa bands. We are committed to learning from Indigenous communities and individuals as our fellow treaty members, so that our work can avoid perpetuating harm on Indigenous communities.




Copyright © | 2020 | | LIL SIS | All rights reserved

Our mailing address is
473 Church Street, suite #409
Toronto, M4Y 2C5


gifs sourced from gifcities archive and wifflegif